A Matter of Life-Change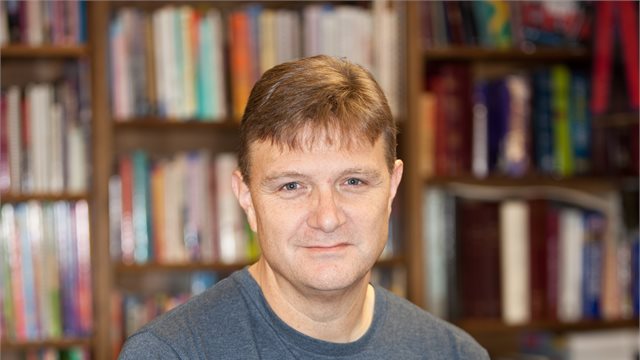 Scott Dodson (MACE 98)
I serve as Children's Pastor at Church of the Open Door in Glendora, California. For the last 12 years, I have had the privilege of leading and overseeing the ministries to children and families, including: Children's Church, Sunday School, Awana, Nursery, Preteen Discipleship, a Community Soccer Outreach League, and a Public School Good News Club.
I enjoy opportunities to use my experience as a science teacher and entertainer to speak at schools, churches, and camps as Great Scott the Glad Scientist! My greatest privilege, however, is to lead international short term missions teams to share Christ with children in countries such as Panama, Thailand, Kenya and South Africa!
As I think back to my days at DTS, my thoughts go to my spiritual formation group—the friendships and shenanigans we shared. A few words that come to mind while reliving those days include: laughter, support, discovery, prayer, overcoming, encouragement, compassion, camp fires, collaboration, and really bad golf! These men had a lasting impact on my life at seminary and influence in my ministry.

When I began my time at DTS, I was a young Christian in my early 30s. I knew very little about the Bible or Theology and am not proud to tell you that after taking the entrance exam comparing my Biblical knowledge to my DTS peers, I scored dead last in my class! I did better on the exit exam! Regardless, I am grateful for the "full immersion" into God's Word from DTS. My Bible Exposition 101 class with Drs. Bailey and Hendricks was the catalyst and first step in my awareness, need, and hunger for the Scriptures to change my life. I now work to minister to children to encourage the same life-change I experienced.