Alumni Spotlight on Hope Griffin (MA[BS] 2005)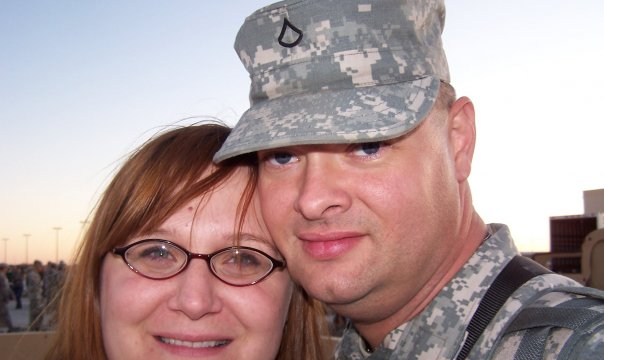 My husband John enlisted in the Army four years ago as a Combat Engineer, and we moved to Ft. Bliss in El Paso, TX where I embarked on my new journey as an Army wife (and let me just say, no, it's nothing like the show). While here we found a tiny little church needing some love. I began volunteering and was soon hired on staff at Sunrise Baptist Church as the Ministry Director. During our time here I have served in numerous roles: youth leader, women's ministry, military ministry, home school ministry, and children's ministry. I love serving in a small church where I get to experience every aspect of ministry. Early on at Sunrise, the pastor resigned and my father was asked to visit and preach. The congregation fell in love with him, of course, and asked him to consider serving here full time. So, now, I have the best job ever! I work in ministry alongside my father, David Turner ThM '87, while serving military families stationed at Ft. Bliss.
I loved my time at DTS, especially the friendships I made. I enjoyed picnicking in the grass with my good friend Angela Seagler (MA[BS] 08) when we were on lunch break during summer sessions. I loved sitting in the Security Kiosk with my husband and his good friend Don Kirby (ThM 07). I would sit in the cafeteria studying for hours while my husband worked. But what I miss most is having the time to dive into Scripture, to really immerse myself in the text. I would love to go back and continue my education; four years just wasn't enough. Perhaps one day.
By far the greatest contributions DTS gave me were knowledge of Scripture along with the resources and training necessary to further study on my own. Leading a Spiritual Formation group was perhaps the best training I could have possibly received in serving women and working alongside other Christian leaders.
You can read more of Hope's journey serving military families and being an Army wife on her blog Finding Hope, hopengriffin.wordpress.com