Alycia Abts (MA[BS]) 05 wife, mom and community developer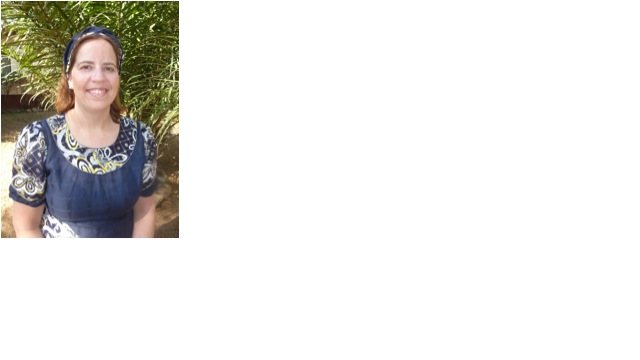 My husband, Toby, and I serve with SIM in Nigeria where we run a Peace and Reconciliation Center. Our job consists of community development as people come together, discuss their needs, and find ways to meet those needs. My husband spends his days chatting with people, building relationships, and organizing the center. We are working hard to have the program run and funded by Nigerians.
Our city is in crisis due to political, economic, social and religious issues. Therefore, we facilitate reconciliation with people from various backgrounds and encourage them to show love instead of fear and hatred toward their neighbors. The good news isn't shared verbally but demonstrated through what we do. We teach truth and show love through building personal relationships with people in the community.
My background is in art and I loved how the professors at DTS encouraged me to use this passion in my coursework. So many professors, especially Dr. Howard Hendricks and Dr. Glenn Kreider, gave me the freedom to exercise creativity as I studied and learned more about God. However, the best part of my studies was the growth in my personal relationship with God.
As I serve with SIM and as a mom I have come to realize how much my time at DTS equipped me for both of these roles! I am not a preacher, a teacher or a pastor. Nonetheless, I use my DTS experience daily as I interact with our son, Caden, work with colleagues and Nigerians, and run a local preschool. One of the things I love about what I do is having the opportunity to excel at things I'm not trained for and never imagined myself doing! My DTS education strengthened my faith and gave me confidence to do what God has called me to do.