Counseling Through the Tough Questions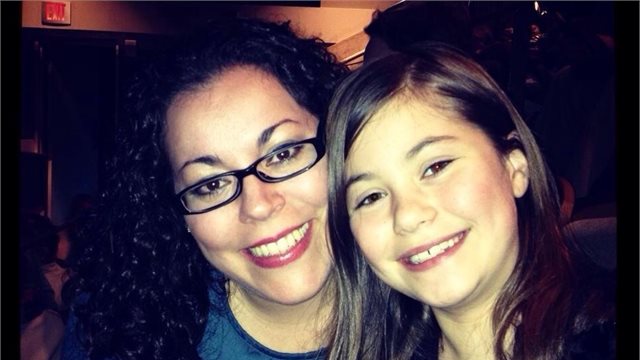 Annie Ferrera (MA/BC 08)
Since graduating from DTS in 2008, I have worked as a counselor in three different settings. The first was a brief stint as a counselor in Northern New York at Pray Road Stables, which was an equine assisted counseling center; play therapist at Irving Family Advocacy Center; and, currently, counselor at Concordia University Texas. In my current position, I am the first full-time counselor the university has ever employed. Within each setting I have learned to draw upon various tools that I learned from my time at DTS, and I have learned that the counseling program that DTS offers is quite unique.
Looking back, I have a better appreciation for the integrated psychology/theology program. People are not one-dimensional beings and need to be seen through a multidimensional lens: spiritual, mental, physical, and emotional. I can remember a conversation in Dr. Dickens' Personality Theory class where we talked about discerning between what could be mental or spiritual issues with future clients. Since then I have always been able to have an open conversation about faith within the counseling setting even with child clients. Without DTS I don't think I would be able to have those conversations effectively or walk into them as confidently.
In my first semester at Concordia, I met a young man who was convinced that he was schizophrenic. He was a very good student up until that point with clear direction, and one panic attack completely derailed him. After several weeks of working with him it seemed like we kept going around in circles until I asked him to come in alone (he had been coming in with his girlfriend for support). At that session I asked about his faith and what he believed. During this session it was as if the Lord lifted the scales from his eyes. After talking about anxiety and what the Lord says about anxiety, his eyes were opened to lies he believed about himself. I gave him several scriptures to pray and meditate on, and I didn't see him after that. The following semester I saw him and a friend in the library, and he hugged me and introduced me as the person who "saved him" to his friend. All the credit goes to the Lord, but this is just one example of the ministry opportunities I have been given through DTS. He is doing well and is now working for the university.
Through DTS I also made some lifelong friendships that have carried me through a lot of turbulence since graduating. It's wonderful having close friends that are counselors who are not afraid to ask the tough questions. I also know that I can email Dr. Marten if I have a tough question about a client, and she will respond. I can confer with any of my friends, and I will receive honest feedback. That is truly a gift, especially being in the setting where I am the only counselor. My experience at DTS was not always easy, but the relationships, education, and spiritual growth that were developed are lasting benefits.