Dave (ThM 07) and Gloria (MA/CE 07) learned the power of personal professors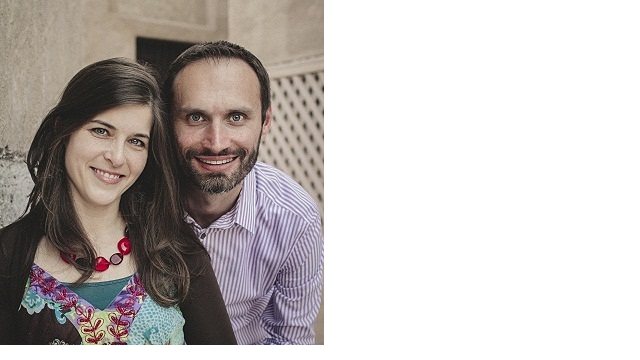 We (Dave and Gloria) planted Redeemer Church of Dubai in February 2010 where Dave is the senior pastor. In addition to pastoring Redeemer, Dave helps to serve initiatives for pastoral training and church planting in the Arabian Peninsula. Gloria stays at home with our young children (#4 is due in July), serves the ladies in our church through teaching, spends time with our neighbors, and writes articles and books when the children are asleep in bed. Gloria's first book, Glimpses of Grace, will be released in June 2013, and the second book, Treasuring Christ When Your Hands Are Full, will be released in March 2014. We both aim to teach truth and love well by relying on the Lord to use us for his work, and by serving as we use the gifts he has given us through the opportunities he provides.
It's hard to narrow down our fondest memories from DTS days since our time was spent so differently through the years. We recall the significant friendships that the Lord bonded with other students while we carpooled down I-35 during the years we commuted from Denton. The last year of pursuing our degrees was spent on campus as we took full course loads, held down multiple part-time jobs, and invested time in the library and in our favorite professors' offices.
One of Gloria's fondest memories of DTS days include April 4, 2007, when her water broke in Dr. Sedwick's class and she stopped to chat with Dr. Coover-Cox in the quad on the way back to Swiss (and then Baylor). One of Dave's fondest memories was traveling to a conference with Dr. Horrell to talk about life and ministry while eating Subway sandwiches on the road.
Perhaps the greatest contribution DTS has made in helping us prepare to teach truth and love well is through the example set by professors who let us into their personal lives. These godly men and women taught us in the classroom, in the cafeteria, at local eateries, and in their churches and living rooms. They taught us that teaching the truth must flow from abiding in Christ.