For the Cause of Christ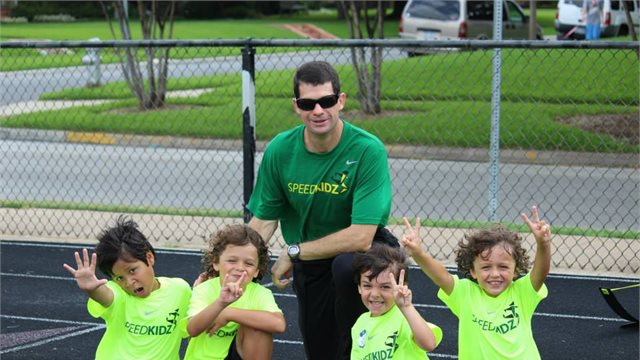 Rick E. Meyer (MA/CL 2014)
DTS's training combined with running over 115,000 miles provides the foundation for my multifaceted ministry, Running Servants. This is a health and wellness business that enhances glutathione, an anti-inflammatory antioxidant. I am also a speaker and writer.
The Running Servants Ministry in Dallas establishes partnerships with local churches in sharing the Gospel and discipling running servants. The top running store in Dallas estimates that there are 400,000 to 500,000 runners, including some walkers, in the DFW metropolis.
We minister through a plethora of activities including one-on-one and group dialogues, Bible studies, workshops, and training programs. We also provide audio devotionals and biblical messages for people to listen to while running or traveling. The running dialogues and Bible studies frequently lead to Bible-centered discussions about diverse topics.
Each day and task begins by prayerfully asking, "For the cause of Christ, who may I serve now?" This includes prayerfully asking the Lord to direct my words, silence, gestures, and messages to glorify Him. Additionally, I humbly request His grace and mercy when I am wrong.
My public speaking ministry began after God transformed my speech following weekly visits to the speech pathologist in first and second grade and barely passing high school and college speech courses. I now engage in professional speaking and writing through See, Believe, Achieve Inc. The rough draft of my first book, Running on Faith, is complete. In 2008, I competed in an equivalent of the Semi-Finals of Toastmasters International's World Championships of Public Speaking.
Studying God's Word, praying, and continually striving for greater spiritual maturity opens the gates and clears the pipes of my rusty, debris-filled heart, mind, and soul for Christ's love to flow through me to others. I simply love helping others! All compliments from the above ministries results in an immediate praise-filled heart and mind.
My favorite memories of my days at DTS include sitting in class capturing the wisdom of the professors as they illuminate crooks and crannies of Scripture as well as "arenas" of previously unrecognized truths of Scripture. I also thoroughly enjoyed visiting with professors and fellow students. The professors are simply amazing; when asked to name a favorite, "Whichever one I am learning from at the moment" is my reply.
DTS provides powerful examples of and tools for teaching truth and loving well. My favorite is the thorough connectivity of the Bible from Genesis 1:1 through Revelation 22:21, as this enables greater depth and breadth of the Gospel and God's sovereignty and provision.