Greg Travis (MA[BS] 99) teaches truth and loves well in Argentina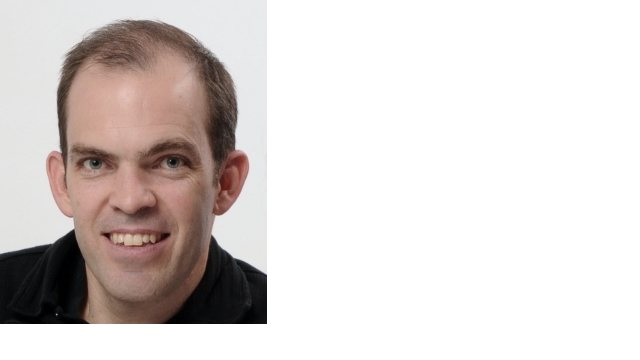 I work for Denton Bible Church as a missionary in Argentina. God has blessed me with being part of a church that from its beginning has been very mission-minded. Over ten years ago our church developed its own sending agency: Serve International. It functions under the leadership of the elders and of the missions pastor and his pastoral team. Currently I am the field director for our work in Argentina. Our focus from the beginning has been to cultivate, equip, and mobilize Christian leaders worldwide. It has been an exciting ministry to be a part of.
I love to preach God's word. God gave me this love and has renewed it recently. Being at Dallas Theological Seminary played a great part in this. I still remember Dr. Hannah saying, "If in all your training, in all the time you spend here you only come away with two things, it will be well worth it: That God's word is true and it ought to be preached."
I am currently leading a new church plant and preaching on a regular basis. There is an enormous vacuum of biblical teaching in Argentina and specifically in the area I live in (close to La Plata).
I recently preached an expository sermon, and someone had found our church through a Google search and had driven from another city. He had also asked me to be his "friend" on Facebook. I thought I knew him, but I didn't. He was attracted by the title of our church – Iglesia Biblica de City Bell. He thought just maybe he would finally find a place where God's word was taught faithfully. I met him briefly after church, and he was so excited to be at our small new church plant. Later that day he wrote me on Facebook, saying, "Hearing an expository message this morning was oxygen to my soul. It was such a delight to be there this morning."There are so few pulpits in Argentina that are faithfully preaching God's word. As a missionary team we are seeking to take training to untrained Christian leaders across the nation. We are doing this primarily through a program called Bible Training Center for Pastors (written by a DTS graduate).
Over the years God has taught me more about loving people. He has taught me about not just being a teacher but being a pastor. My love for meeting with people and seeking to be a pastor to them has grown. I love meeting and pouring into the lives of the men of our church, whether it be at their home, at a coffee shop, at our home, or at the church. One of the biggest needs our church has is for the men to rise up and be spiritual leaders in the home and in the church so this is what I am praying for and focusing my energy on.
I have sweet memories from the year I lived in the dorm. Hanging out with Jesse, William, and so many others from the same floor of Stearns Hall. Whether it was having a theological discussion, sharing the Lord's supper in William's room next door, praying together, sharing struggles, or just having some fun talking about the movie we went to see together, having others to share the journey was a huge blessing.I loved Hannah's classes. I remember someone sitting next to me say, "This class is worth the money just to hear him pray." Of course, I took all the classes I could from Howard Hendricks. When he graded my work, he was so encouraging with his comments on my papers. And he really believed that God could use us to do great things for His Kingdom. Dr. Burns was a lot of fun to have. His passion was contagious. Meeting other students from Latin America was a lot of fun for me. Having conversations about the needs in the Spanish-speaking world with Miguel, Pablo, Reinaldo. We had some fun times!
I loved chapel, especially singing some of the hymns. Certainly God was forming me in a special way those years. Seeds were being planted. That's the idea of the word seminary.
Probably the greatest contribution that DTS made in my life was an absolute commitment to the authority of the word of God. I pray that DTS keeps this course over the next decades. What a blessing to be around men who have a high view of Scripture!
God's word is powerful when we believe it, preach it, teach it, live it out. I am seeing this right now in Argentina as I trust His word to do its work in my life and in those I seek to teach and love well!