"You'll Never Regret Completing the Course"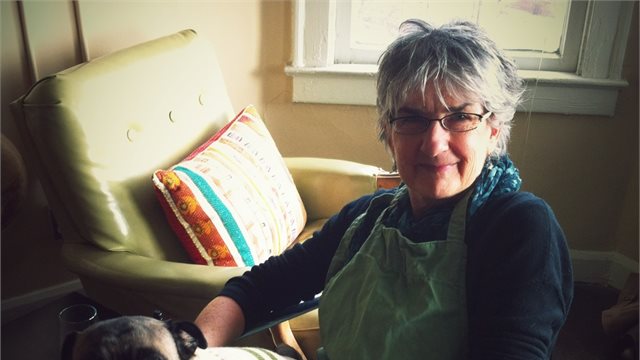 Tori Wright (MA[BS] 81)
My husband, Jim (ThM 81), and I live in Redmond, Washington, where he has been serving Crossroads Bible Church for twelve years as Pastor of Connections. Since seminary days, our ministry path has led us into home missions, church planting, and foreign missions. God has given us a love for His Word and a heart for people. It's all about relationships and applying the Word to life!
As a pastor/missionary wife, I have spoken to groups of women, large and small, encouraging them and sharing the story of my faith walk. Most recently, I spoke to our local MOPS group about marriage.
While I enjoy speaking, my passion is prayer, evangelism, and hospitality. Jim and I have an open door for our neighbors with a view to sharing the gospel, and in fact we will be hosting a block party on July 4. This is particularly exciting, given that we live in the shadow of the Microsoft campus and nearly all our neighbors have come from other countries.
Presently, I am providing full time care for my mother, age 88, who is recovering from fractures resulting from a fall in October. She moved in with us in February and will most likely remain with us for the rest of her life.
Looking back, I have so many great memories of DTS days! Jim and I served as a host couple to incoming students, among them Mable and Peter Au, and Boosh and Chandra. Our hearts were blessed by these special relationships, and we became sensitive to other cultures.
I remember Communication of Biblical Truth I and II with Dr. Duane Litfin, in which he said to me as I walked up to present my talk, "Tori, preach the Word!"…It was powerful!
Our first child, Benjamin, was born while we were still in class, and it was a struggle to finish and graduate; but my husband, Jim, was such an encourager, and he was right when he said, "You'll never regret completing the course." I gave birth that March and received my diploma in May. That year, 1981, I was one of the very first six women to graduate with the MABS.
The greatest thing I take away from my time at DTS is a love for God, His Word, and people. Because of my training and study, I have been able to discern truth and feel confident sharing it with others. I'm so thankful God has called me as a ministry partner with my husband, and together we can make a difference in the lives of some.