Passionate Professors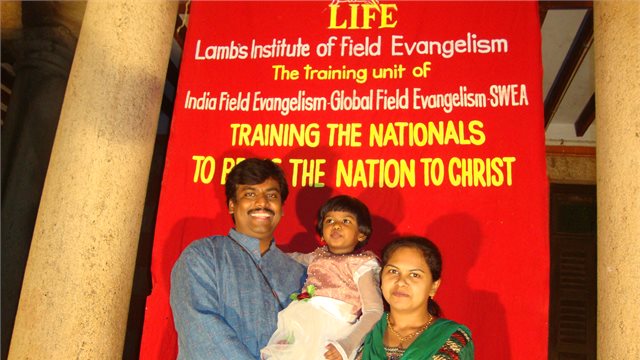 A. Daniels Gnanamuthu (ThM 08)
Presently I am the principal of Lamb's Institute of Field Evangelism (LIFE). It is a Bible institute that trains committed Christians in evangelism, discipleship, and church planting. It is located in Pasumalai, South India. We work both in rural and urban parts of India. I am involved in teaching, evangelizing, and planting churches. We work with the motto, "Raising Disciples Reaching Nations."
LIFE stands for evangelical principles, as many other theological institutes in this part of the world have compromised with other theologies. We lose a lot of privileges and grants due to our stand, but we stand firm for the glory of God and the principles I learned from DTS. We provide scholarships for first-generation Christians who are committed for the ministry; though it would cost my living expense, I wanted to love well.
I could never forget DTS in my life; almost all the professors who taught me taught from their hearts; I felt the passion they had for Christ and His ministry. I took all of them into my life. They have changed me completely. They loved me from their hearts. I was living in Lincoln Hall with no car, but everybody who stayed with me—especially Aaron Smith, Jason, and Nathaniel—made me feel as their own brother. I still remember when I did not have anyone to give me a ride to dinner: I prayed, "Lord, help me," and just then Jack Hanks knocked at my door and said, "Daniels, I will take you to dinner tonight." I cried on that spot. I experienced Christ's love in Lincoln Hall.
Standing firm to the evangelical truth is the greatest contribution that DTS has made in me. No matter what happens, I will preach the gospel and stand firm to the evangelical and biblical truth because DTS made me believe in it. My classmates' love and concern toward me while I studied there is helping me to reflect the same here.