Planted by the Word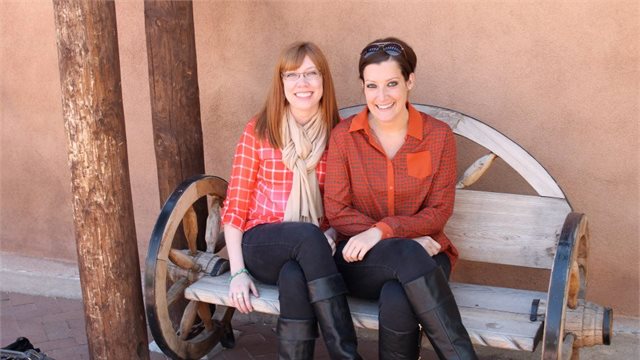 Kristen Zion (ThM 13), on the left
Having completed my ThM in August 2013, I am beginning to transition from the role of graduate student to part of a church planting team. I joyfully serve at Church in the Round, an Evangelical Free church plant coming to Cleveland, Ohio, in 2014. This plant is led by a fellow DTS alumnus, Sean O'Brien (ThM 13), and includes several other team members. My role is specifically to oversee the small group life of the church, and gather people—through evangelism and networking—for the launch of the church. The opportunities for teaching truth includes our catechism class, Foundations, leadership development, and small group teaching. The opportunities for loving well are literally unending! Our job is to hit the streets of Cleveland, sharing the good news of Jesus and inviting people to join our church family.
My memories from DTS are still fresh in my mind (I will not move from Dallas to Cleveland until January 2014!). Most fond are the revolutionary classes I took and the incredible people I met. Two highlights include my internships—one in Addis Ababa, Ethiopia, in which our team taught at a Bible college and one at Bent Tree Bible Fellowship where I began to perceive a call into pastoral ministry.
The two greatest contributions DTS has made in my ministry preparations are, first, giving me confidence in the historicity, truth, and reliability of the Scriptures and the faith handed down to us by the apostles; and, second, helping me to grasp tightly to the essentials of the faith while showing grace (toward myself and others) with regard to the non-essentials.