Shirley Ralston writes from the Middle East (MA/CE 2008)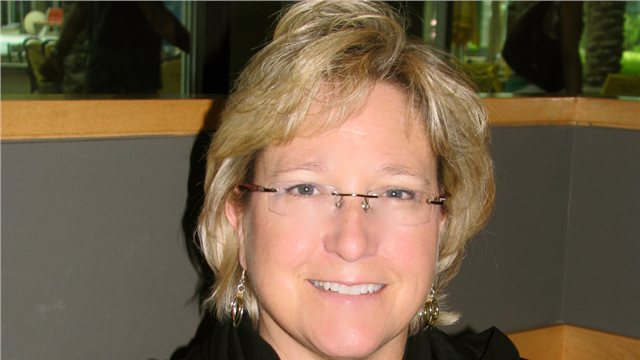 My husband Jeff and I relocated from Houston, Texas to the Middle East in 2010. As a result, I'm able to serve the body of Christ in a unique way, in two different geographical locations. With one foot still planted in my homeland and the other in the sands of Dubai, I am a member of the sermon research team for Pastor Gregg Matte at Houston's First Baptist Church (HFBC) and Pastor Jim Burgess (ThM 77) at Fellowship of the Emirates (FOTE) in Dubai. As a researcher, I gather relevant biblical resource material for the pastors to use in preparing their weekly message. I'm also a writer for FOTE's weekly electronic publication. I write devotional essays related to the upcoming message. Both churches I serve have a significant international focus with HFBC's webcast reaching fifty countries and FOTE's members hailing from seventy different nations.
I was an older (and hopefully wiser) Houston extension student. My fondest memories revolve around my fellow classmates and professors who I came to know and respect. At the time, most of us students were working in vocational ministry in the Houston area. Our nights and weekends in class were a combination of great teaching and practical experience. We had many spirited discussions about the day-to-day trials and triumphs of ministry work. These discussions made me better at teaching the truth and loving well. I remember Dr. Ken Hanna's joyful "Canadian" disposition balanced with his firm, unequivocal grasp of the truth. Dr. Lin McLaughlin's forthright authenticity and safe classroom environment made learning easy and allowed me to apply my knowledge to Christian education in real time. Dr. Sue Edwards and Dr. Joye Baker's commitment to women's ministry gave me the insight and mentorship I knew I needed. But most of all, I remember Dr. Israel Loken and his passion for the Old Testament. I wonder if he is aware that our nickname for him was the "walking commentary"— so effortless and complete was his knowledge. The relationships I formed during those years are still a part of my life today. Sometimes I truly am thankful for Facebook!
My seminary experience allowed me to express doubt, learn truth and flesh out my faith. I try to provide the same opportunity for those to whom I minister. I was trained well for my years in vocational ministry. After my training, I ministered first at the College of Biblical Studies in Houston, then at Houston Christian High School and now I serve in my current roles as researcher and writer. My studies also sparked an intense curiosity about the Middle East that never waned. Little did I know that God's plan for me was to be in this place…at this time. My studies were crucial to understanding the complexities of culture and religion that I now encounter everyday in the Muslim world.
Visit Shirley's blog at http://texpatfaith.wordpress.com to read her devotional essays and more about her expatriate experiences in Dubai, UAE. Her writings can also be found on FOTE's website at http://www.fellowshipoftheemirates.org. She asks for prayer for continued favor from the government of Dubai for the freedom of Christians to gather and worship and for safety during these uncertain times. You can access HFBC's webcast at http://houstonsfirst.org/videos.