Sukhwant Bhatia (ThM 91) seeks the lost in higher education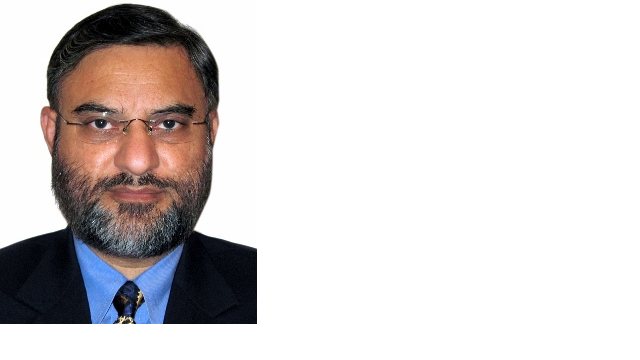 I am the Founder and President of Seek Partners International and am responsible for the overall ministry of formal and non-formal theological training, Bible translations, church planting, etc. I am personally involved with teaching, training, and producing tools.
I am also the Founder and President of North India Institute of Theological Studies in Chandigarh, India, the formal theological education arm of Seek Partners International. Furthermore, I am the Consultant and Chief Editor for Biblica's new Hindi Study Bible Project and Punjabi Standard Bible Project of Asia Bible Society
We make the Bible understandable (teaching Truth) and then we put it to practice what it says (loving well). This is done personally and through all our ministries.
In 1981, I came to Jesus Christ from a Sikh background after an exhaustive four-plus years of comparative study of other religions with the Bible. I am the first Sikh convert to have graduated from Dallas Theological Seminary with a ThM degree (1991). Coming from a background where the number of Christian converts from forty million followers of Sikhism is in the hundreds, I am challenged to go into full time ministry to take the Gospel to the unreached Sikhs in northwest India. DTS enabled me to earn my PhD in Christian Higher Education in collaboration with the University of North Texas (2001) to prepare for a lifetime of ministry of "teaching faithful men who will also be qualified to teach others" (2 Tim. 2:2).
I was forced to learn English as an 18-year-old teenager when someone shared the gospel from the English Bible and invited me to study it. DTS granted me an exception by admitting me to study without any formal English medium education in school or college. DTS did such an excellent job in transforming me I did not even know how well it had prepared me for lifelong ministry to our Lord and His church.
DTS made me fall in love with the Word of God and equipped me well to study it and then interpret it for correct theology to be applied to ministry. DTS not only prepared me for the pastoral work, but for Bible translation, teaching, preaching, and to found and lead an organization with thirty-plus employees.
Today, because of my training at DTS, I am able to lead a Bible college with accredited degrees, head two major Bible translations in the Hindi and Punjabi languages, conduct training seminars for the academic deans of ATA accredited institutions in India, and lead in major efforts to share the gospel to the unreached and plant churches in northwest India.
With the knowledge, I was also taught to have compassion on those who were lost and devote the rest of my life to demonstrate the love of Christ to them. Some of my professors who contributed the most to my training at DTS in the classroom as teachers and outside the classroom as friends and mentors were Dr. Stanley Toussaint, Dr. Howard Hendricks, Dr. Allen Ross, Dr. Harold Hoehner, Dr. Walter Baker, Dr. John Hannah, Dr. Lanier Burns, Dr. John Reed, and many others.
Sukhwant is married to Vinita, who is an equal partner in ministry, and they have two teenage daughters, Priyankaa Anna and Akanksha Sarah. The Bhatias reside in the suburb of New Delhi, India.