Thank God for DTS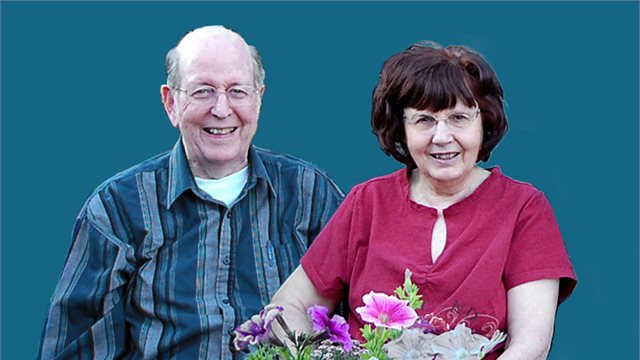 Gerald "Jerry" Laursen (ThD 76)
While happy in a career as a research chemist, volunteering at a Billy Graham Crusade changed direction to my life. Needing biblical training, I am thankful for the preparation received at DTS. All my seminary profs were top-notch, but I especially enjoyed the insights of Charles Ryrie and Zane Hodges.
Considering missions at the time, I delightfully noted that a few teachers were also members with us at Scofield Memorial Church in Dallas, and also board members or leaders of the then Central American Mission. Miriam and I have been with the Mission, now renamed Camino Global, for 41 years: 20 years teaching New Testament at the Central American Theological Seminary in Guatemala (where DTS has an extension doctoral program in Spanish); then 12 years in Chicago, planting and pastoring an Hispanic church, while teaching part-time at Moody Bible Institute and in all these areas with emphasis on personal evangelism.
This background sets up well with two current ministries from the Pacific Northwest: (1) writing concise Bible commentaries and study materials in Spanish for free download from the Internet (Camino's site, ObreroFiel.com), and (2) partnering with Global Media Outreach, communicating by email to over 5,000 Hispanics in 51 countries, counseling and answering questions mostly from new believers. Imagine in one's golden years "reaching the world" from the comfort of a home office!
Yet another blessing of DTS, several classmates became our lifelong friends. And thank God DTS stands strong in solid biblical doctrine in an antagonistic world culture. Something else to help stem the tide in this country is live Creationism Seminars, like mine, in English and Spanish, combining my science and theology backgrounds.