Bruce W. Fong
Dean of DTS-Houston and Professor of Pastoral Ministries
BS, Western Baptist College, 1973; ThM, Dallas Theological Seminary, 1978; PhD, University of Aberdeen, 1993.
Ministering at the intersection of parachurch, pastoral, and academic ministry, Dr. Fong is committed to teaching God's Word "to anyone and everyone who will lend him an ear." By serving as the Dean of DTS Houston and Professor of Pastoral Ministries, he is excited to minister to and train the next generation of Christian leaders. Dr. Fong and his wife, Yvonne, have three children. He enjoys the outdoors, spending time with his family, and riding his motorcycle.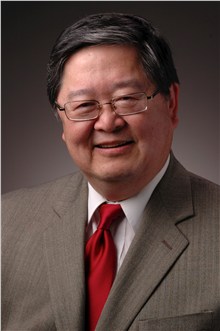 office:

phone:

713-917-3908

email:

social:
Sorry, we don't currently have a list of this faculty member's regular courses.
"Jesus' Claim 'I am the Bread of Life'." Decision (1999).
"Addressing the Issue of Racial Reconciliation According to the Principles of Ephesians 2:11–22"." Journal of the Evangelical Theological Society (1995).
"Review of 'From Text to Sermon: Responsible Use of the New Testament in Preaching'." Evangelical Quarterly 63, no. 1 (1991). 78-81.
Academic Interests
Homiletics
Practical Theology
Training pastors
Missions
Personal Interests
Bicycling
Family time
Fishing
Hunting
Motorcycling