Michael J. Svigel
Associate Professor of Theological Studies
B.S., Philadelphia Biblical University, 1996; Th.M., Dallas Theological Seminary, 2001; Ph.D., 2008.
Michael J. Svigel (rhymes with "eagle") has written or coauthored numerous resources targeting a Christian lay audience. As a scholar he regularly presents papers at the Evangelical Theological Society and has published articles in Bibliotheca Sacra, Trinity Journal, and Studia Patristica. His book titles include RetroChristianity: Reclaiming the Forgotten Faith, Heroes and Heretics: Solving the Modern Mystery of the Ancient Church, and Heir of the Forgotten Realm, a work of Christian juvenile fantasy. Many of his written works—from scholarly articles to theological humor—can be found online at www.bible.org or www.retrochristianity.com. He and his wife, Stephanie, have three children, Sophie, Lucas, and Nathan.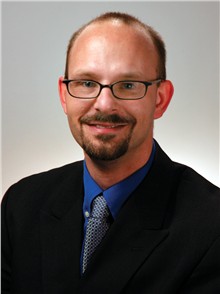 office:

TODD 109

phone:

214-887-5389

email:

website:

social:
ST101

- Introduction to Theology

ST102

- Trinitarianism

ST103

- Angelology, Anthropology, and Hamartiology

ST104

- Soteriology

ST105

- Sanctification and Ecclesiology

ST106

- Eschatology

HT101

- The Church to the Modern Era

HT102

- The Church in the Modern Era: Europe and America

HT215

- The Theology of the Early Church

HT225

- Seminar on the History and Theology of the Middle Ages

HT245

- Theology of Karl Barth

RS102

- Research and Summary of Christian Doctrine
"The Center of Ignatius of Antioch's Catholic Christianity." Studia Patristica 45 (2010). 367–371.
"Christ as Arche in Revelation 3:14—Source, Ruler, or Beginning?." Bibliotheca Sacra April-June 2004, no. 161 (2004). 215-231.
"The Phantom Heresy: Did the Council of Ephesus (431) Condemn Chiliasm?." Trinity Journal 24 (2003). 105-112.
"The Apocalypse of John and the Rapture of the Church: A Reevaluation." Trinity Journal 22 (2001). 23-74.
Academic Interests
Early church
Christology
Eschatology
Ecclesiology