D. Scott Barfoot
Director of Doctor of Ministry Program
BA, Atlantic Baptist College, 1994; ThM, Dallas Theological Seminary, 1998; PhD, Regent University, 2007.
Dr. Barfoot aspires to equip and empower global executive, pastoral, and educational ministry leaders who impact the next generation for the cause of Christ. Having served in a variety of pastoral leadership capacities in rural Canadian and suburban Asian and American churches in Canada and the United States since 1992, he has a special heart for leadership development in the local church. His most recent research examined the cultivation and breakdown of interpersonal trust between pastors and lay leaders from churches throughout the United States, Canada, and the Philippines. He and his wife, Debbie, have two children, David and Joel.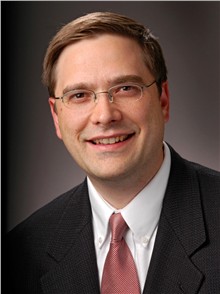 office:

TODD 314B

phone:

214-887-5151

email:

social:
DM101

- The Ministry Leader

DM102

- Applied Research Project Development Seminar

DM103

- The Applied Research Project
Sorry, we currently don't have any media of this faculty member available online.
Sorry, this faculty member doesn't have any published books in our database.
Sorry, this faculty member doesn't have any published articles in our database.
Academic Interests
Organizational leadership
Communication
Marriage and family
The use of technology in higher education