Joshua J. Bleeker
Director of Admissions
B.S., Kansas State University, 1999; Th.M., Dallas Theological Seminary, 2004.
After graduating in 2004 with his Th.M. in Systematic Theology, Mr. Bleeker joined Team Admissions full-time and was appointed Director of Admissions in 2007. Since his passion for God's Word and love for DTS come together in his role, he describes his position as "the best job in the world." Mr. Bleeker has published book reviews in Books and Culture (online edition) and Bibliotheca Sacra, and enjoys studying theology and culture. Photography, music (making and appreciating), and baking (savory and sweet) fill his free time. He and his wife, Eva, enjoy hiking, walking their dog, Ransom, and cheering on the Kansas State Wildcats.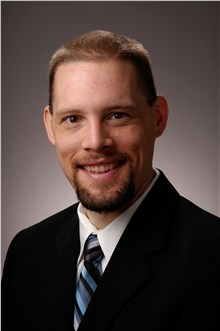 office:

WSC 221

phone:

703-770-2976

email:

social:
Sorry, we don't currently have a list of this faculty member's regular courses.
Sorry, this faculty member doesn't have any published books in our database.
"It Ain't The Shack: Review of The God I Don't Understand by Christopher Wright." ChristianityToday.com / Books and Culture (2009).
"Review of 'The Character of Theology.'" Bibliotheca Sacra 163, no. 651 (1753). 353-5.
"Review of 'How on Earth Did Jesus Become a God?.'" Bibliotheca Sacra 164, no. 655 (1753). 375-6.
Academic Interests
Theological Method
Pop Culture and Theology
Trinitarianism
Personal Interests
Photography
Music
Baking
Hiking
Kansas State Wildcats