Thomas L. Constable
Senior Professor Emeritus of Bible Exposition, Adjunct Professor in Bible Exposition
Diploma, Moody Bible Institute, 1960; BA, Wheaton College, 1962; ThM, Dallas Theological Seminary, 1966; ThD, 1969.
Dr. Constable is the founder of Dallas Seminary's Field Education department (1970) and the Center for Biblical Studies (1973), both of which he directed for many years before assuming other responsibilities. Today Dr. Constable maintains an active academic, pulpit supply, and conference-speaking ministry around the world. He has ministered in nearly three dozen countries and written commentaries on every book of the Bible. Dr. Constable also founded a church, pastored it for twelve years, and has served as one of its elders for over thirty years.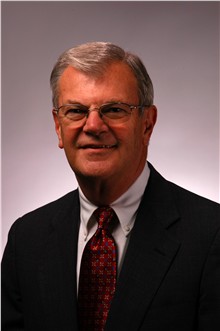 office:

STEA 115

phone:

214-841-3732

email:

website:
BE102

- Old Testament History I

BE103

- Old Testament History II and Poetry

BE105

- The Gospels

BE545

- Prayer in Scripture and in the Christian Life

BE104

- Old Testament Prophets

BE106

- Acts and Pauline Epistles

BE107

- Hebrews, General Epistles, and Revelation

BE109

- Ruth, Psalms, Jonah, and Selected Epistles

DM735

- The Role of Prayer in Ministry
Constable, Thomas L., "Bible Study Notes—2 Corinthians." Kindred Spirit 31, no. 1 (2007).
Constable, Thomas L., "An Overview of 2 Timothy." Kindred Spirit 27, no. 3 (2003).
Constable, Thomas L., "Priorities: How Should We Pray for Others." Kindred Spirit 26, no. 2 (2002).
Constable, Thomas L., "If I Had More Faith Would God Answer My Prayers?." Kindred Spirit 21, no. 4 (1997).
Academic Interests
All 66 books of the Bible
Prayer
Personal Interests
Gardening
Traveling
Reading
Writing
Music
Sports