W. Hall Harris
Professor of New Testament Studies
BA, North Carolina State University, 1974; ThM, Dallas Theological Seminary, 1978; PhD, University of Sheffield, 1989.
During his long tenure as a member of the Seminary faculty, Dr. Harris has traveled and ministered extensively in Western Europe, especially in Germany and Italy. His wife is from Germany and he has close ties to the German Bible Society (Deutsche Bibelgesellschaft), including work as editor of the New English Translation—Novum Testamentum Graece New Testament. Dr. Harris serves as project director and managing editor of the NET Bible, the first Bible to be published electronically on the internet (www.netbible.org/reader). He has published a commentary on the letters of John, 1, 2, 3 John: Comfort and Counsel for a Church in Crisis. Dr. Harris teaches classes in the use of computer tools and Internet resources for biblical study and exegesis and currently is involved in a project to create a syntactical database for the Greek New Testament. In addition, he has remained active in local church ministry. As an ordained minister he has served as a pastor of single adults, elder, and adult Sunday school teacher.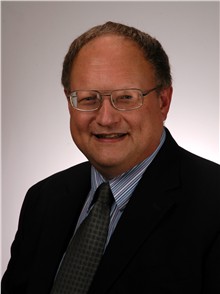 office:

TODD 211

phone:

214-887-5305

email:

website:

social:
NT103

- Intermediate Greek

NT104

- Introduction to New Testament Exegesis

NT225

- Computer and Internet Tools for NT Exegesis

NT305

- Exegesis of Gospel Narrative

BS1002

- New Testament Backgrounds

ID201

- Computer Tools for Biblical Exegesis

NT1001

- History of New Testament

NT1002

- New Testament Theology

NT111

- Intertestamental History

NT2030

- Seminar in the Gospel and the Epistles of John

NT2035

- Seminar on the Apocalyptic Genre

NT325

- The Gospel of John

NT380

- The Epistles of John and Johannine Theology
Harris, III, W. Hall, "The Ascent and Descent of Christ in Ephesians 4:9-10." Bibliotheca Sacra 151 (1994). 198-214.
Harris, III, W. Hall, ""The Heavenlies" Reconsidered : Ouranos and Epouranios in Ephesians." Bibliotheca Sacra 148 (1991). 72-89.
Academic Interests
Gospel of John
Epistles of John
Johannine theology
Pauline epistles
Ephesians
Second temple Judaism
Rabbinic Judaism
Bible translation
Computer and internet tools for biblical research
Contributing author
Bible.org
Project director and managing editor for The NET Bible
Personal Interests
JR. R. Tolkien
CS. Lewis
Air and Space History
Bible Translation and Printing
Star Wars
European Prototype Model Railroading
Military History (esp. WWII)