Sandra Glahn
Associate Professor in Media Arts and Worship, Editor-in-Chief, Kindred Spirit
BA, Washington Bible College, 1981; ThM, Dallas Theological Seminary, 2001; PhD, University of Texas at Dallas, 2013.
In addition to her role in the department of Media Arts and Worship, Dr. Glahn serves as editor-in-chief of the Seminary's award-winning magazine, Kindred Spirit. Dr. Glahn and her husband of thirty-five years experienced a decade of infertility and pregnancy loss before the adoption of their daughter. Consequently, a number of Dr. Glahn's nineteen books relate to bioethics, sexuality, and reproductive technologies. She is a regular blogger at Engage, bible.org's site for women in Christian leadership and the owner of Aspire Productions. A conference speaker, retreat speaker, and journalist, Dr. Glahn's ministries have taken her around the world.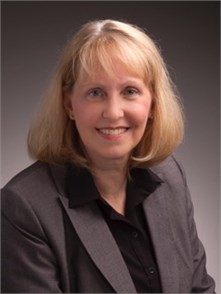 office:

HCCL 105

phone:

214-887-5143

email:

social:
-
-

PM351

- The Role of Women in Ministry

PM721

- Creative Writing in Ministry

PM722

- Advanced Creative Writing

CE605

- Christian Journalism

DM103

- The Applied Research Project

DM901

- Independent Study
Sorry, this faculty member doesn't have any published articles in our database.
Academic Interests
Writing
Women in antiquity
Women's history
The role of women in ministry
Independent studies in literature and fiction and memoir writing
Sexual intimacy in marriage
Bioethics
Reproductive technologies
Infertility/pregnancy loss
Stem cell research
Contraception
Mentoring
Personal Interests
Travel
Writing/blogging
Reading
Mentoring writers
Working with infertility patients
The Women's Movement and the church--Early Modern Period through Second-Wave Feminism