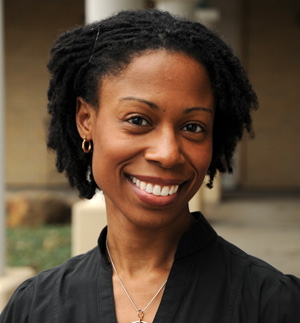 Jana Thompson
Assistant Director of DTS-DC
BA Journalism – Advertising, University of Wisconsin-Madison, 2001; MA Christian Education, Dallas Theological Seminary, 2015.
Serving with DTS since: Fall 2012
Connect with Jana:
Blessings to you! Allow me to start by saying that I love DTS!! I am thrilled that you are considering this institution to prepare for ministry. Without question, seminary has been the most humbling and life-changing experience for me thus far. The Lord used this experience to clearly display His unfailing love and grace in a way that I had not encountered previously. I am amazed that the Lord drew me here, and I cannot imagine being anywhere else right now. He is molding me and preparing me for service in His kingdom. And I know He will do the same for you!!
DTS is an environment where all are encouraged to grow spiritually. We are taught through the life of Jesus the importance of living and learning in community. I am grateful that DTS follows this discipleship model.
I cannot wait to meet you and welcome you to campus! God has amazing things in store for you. Take the first step, then sit back, and watch Him work!!
What are your hobbies or outside interests?
I love to write (poetry, short stories, inspirational thoughts, short Bible studies, etc.). I love all forms of artistic expression, so I try to support the arts as much as possible by attending dance performances, music concerts, visiting art galleries, etc. I also love to try a variety of food.
What made you decide to go to DTS?
An author/Bible teacher that I greatly respect and admire graduated from DTS. I knew if I wanted preparation for ministry, I should at least look into DTS as a possibility for seminary. When I learned that DTS had my area of academic interest and that we would study all 66 books of the Bible, I was sold!
What do you do on your day off?
I love to read, write, and try new restaurants.
What are your favorite foods?
I enjoy Indian, Mediterranean, Ethiopian, and Cuban food.
What is your favorite television show of all time?
The Fresh Prince of Bel Air.
What is the best part about working in the DTS admissions office?
The camaraderie and familial atmosphere is the best part about working in DTS Admissions. Working here truly feels like I'm working with family (considering we're all brothers and sisters in Christ, I guess I am working with family!). I also love the opportunity to minister to prospective and current students through encouraging words and prayer.
What is your favorite piece of literature?
The Holy Bible because it has everything I desire in a good piece of literature – love, drama, action, suspense, comedy, good advice, truth, etc.
What is your favorite quote?
"For nothing will be impossible with God." Luke 1:37
What is your favorite musical artist/group/genre of music?
I truly enjoy contemporary Christian artists such as Chris Tomlin, Anthony Evans, Nicole C. Mullen, and Joann Rosario. I also enjoy an eclectic mix of music such as: 60's and 70's Motown, neo-soul, 90's R&B, 80's and 90's pop, jazz, and classical.
Who is the person you admire most and why?
My mom and dad because they love the Lord, love each other, and love their family authentically. They display the love of Christ in everything that they do. Mom and Dad are the most selfless people I know and I pray that I can be just like them when I grow up.
Who is your favorite Bible character and why?
The Gentile woman in Matthew 15:21-28 who would not take "no" for an answer when she asked Jesus to heal her daughter. Despite the fact that He initially ignored her, she worshiped Him and continued to petition Him for mercy. As a result, Jesus said her faith was great and that she would get her desire. Faith never fails!
If you could have superhero powers, what would they be?
I would have the power to supernaturally heal people physically and emotionally. My superhuman powers would allow me to touch people and heal their ailments instantly. I would also have the power to understand and speak all languages so that I can heal people worldwide and minister to them in the process.
If you could live anywhere in the world, where would you live?
I would live in St. Thomas (U.S. Virgin Islands). I vacationed there once and it was breath-taking and amazing. It was the most relaxing and beautiful environment I had ever experienced. And the food was great, too!!