Reg Grant
Chair of Media Arts and Worship, Professor of Media Arts and Worship
BA, Texas Tech University, 1976; ThM, Dallas Theological Seminary, 1981; ThD, 1988.
Dr. Grant enjoys teaching courses in homiletics, drama, voice, creative writing, and creative radio production. He also serves on the advisory boards for Nest Entertainment and Probe Ministries. Dr. Grant has coauthored several books and has written, produced, and acted for radio, television, theater, and film. Dr. Grant is married to Lauren and they have three children. His research interests include literary critical theory, dramatic theory and praxis, aesthetics, and music theory. His teaching interests include creative writing, preaching, communication, and media arts.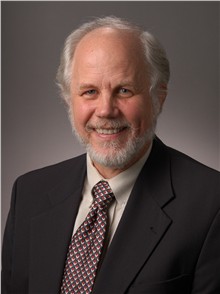 office:

TODD 310A

phone:

214-887-5332

email:

social:
PM103

- Expository Preaching I

PM104

- Expository Preaching II

PM721

- Creative Writing in Ministry

PM722

- Advanced Creative Writing

DM103

- The Applied Research Project

DM450

- Creativity in Preaching

PM731

- Video Production for Ministry

PM752

- Reading Scripture to Change Lives

PM753

- Dramatizing Scripture
"Review of 'C S Lewis, Poet: the Legacy of His Poetic Impulse.'" Bibliotheca Sacra 161, no. 644 (2004). 505-506.
"Review of 'Sexual Intimacy in Marriage.'" Bibliotheca Sacra 156 (1999). 125-125.
"Literary Structure in the Book of Ruth." Bibliotheca Sacra 148 (1991). 424-441.
"Review of 'In the World: Reading and Writing As a Christian.'" Bibliotheca Sacra 146 (1989). 234-235.
"Review of 'Storytelling in Preaching: A Guide to the Theory and Practice.'" Bibliotheca Sacra 146 (1989). 234-234.
Academic Interests
Homiletics
Literary critical theory
Dramatic theory and praxis
Aesthetics
Personal Interests
Film-making
Building a dollhouse for my daughter
Playing guitar