Sten-Erik Armitage
Director of Spiritual Formation
Sten-Erik is passionate about helping others to think Christianly about their faith, ministry, and daily lives. It is this desire that brought him out of a career in human resources and legal compliance to study at Dallas Theological Seminary. While a student at DTS, Sten-Erik served four years in the Department of Spiritual Formation. In his final year of the Th.M. he was awarded the Rollin Thomas Chafer Award for his work in apologetics as well as the H.A. Ironside Award in Expository Preaching. Sten-Erik has four amazing daughters and is married to his beautiful wife, Lisa. In addition to his role at the seminary, he is currently pursuing a Ph.D. in Theological Studies. His academic interests include spiritual formation, divine attributes, theological aesthetics, and apologetic method.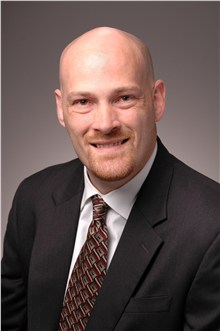 office:

FAB 122

phone:

214-887-5262

email:

website:
SF101

- Spiritual Formation I (Identity)

SF102

- Spiritual Formation II (Community)

SF103

- Spiritual Formation III (Integrity)

SF104

- Spiritual Formation IV (Ministry)

SF215

- Leadership Development I (Invest)

SF220

- Leadership Development II (Connect)

SF225

- Leadership Development III (Explore)

SF230

- Leadership Development IV (Direct)
Sorry, this faculty member doesn't have any published books in our database.
"For All the Beauty of the Earth." 64th Annual Meeting of the Evangelical Theological Society Conference (2012).
"Do We Make the Bible Impossible? A Review of Christian Smith's 'The Bible Made Impossible'." DTS Student Journal , no. Fall 2012 (2012).
Academic Interests
Divine Attributes
Trinitarian Theology (Theology Proper)
Theological Aesthetics
Spiritual Formation
Augustine
Personal Interests
Hiking
Reading
Theatre
Martial Arts