Nathan D. Holsteen
Associate Professor of Theological Studies
BS, Louisiana State University, 1983; ThM, Dallas Theological Seminary, 1992; PhD, University of Aberdeen, 1996.
Dr. Holsteen has worked full-time in engineering and in ministry, and also has served as adjunct professor for The Criswell College and for Dallas Seminary before joining the faculty in 2005. He particularly is interested in encouraging students to be fully engaged in the world outside the seminary walls, and loves to discuss the development of theological systems, especially in Reformation and post-Reformation contexts. He and his wife, Janice, have two children.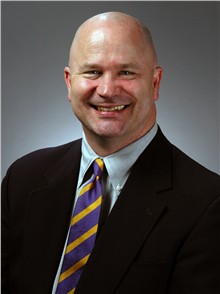 office:

TODD 107

phone:

214-887-5385

email:

social:
ST101

- Introduction to Theology

ST102

- Trinitarianism

ST106

- Eschatology

ST295

- Systematic Theology Colloquium

ST103

- Angelology, Anthropology, and Hamartiology

ST104

- Soteriology

ST105

- Sanctification and Ecclesiology

ST520

- Issues in Science and Theology

ST220

- Issues in Dispensational Theology
Sorry, this faculty member doesn't have any published articles in our database.
Academic Interests
Reformation / post-Reformation Scottish theology
Theological systems
Foundations of dispensationalism
Theological prolegomena
Personal Interests
Piano
Basketball
Personal computing